My apologies for the picture quality–these were all taken from my phone.  Everyone else has the good ones!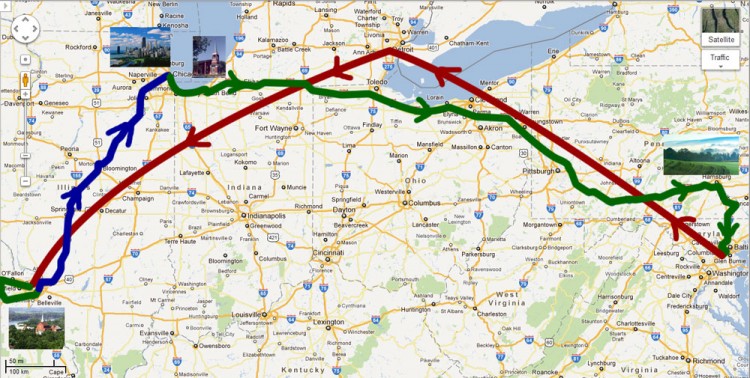 This past week, the baby got to travel all over the place.  Over the course of seven days, he was able to see four great-grandparents, five grandparents, seven aunts and uncles, eight second cousins, three great-uncles, three great-aunts, just to mention family members.
We flew out of Baltimore early Saturday morning, and Allen was great on the plane.  He either slept or played the whole trip.
After a short layover in Detroit, we arrived in St. Louis at about 9:30am local time.  My dad then picked us up at the airport, and we headed to Hermann, Missouri.  This area is where all of my dad's side of the family came from, back five or six generations to our German ancestors who settled there in the early to mid 1800's.  We were met by my Grandma and Grandpa Speckhals at their home.  They were thrilled to see the baby (and us too, of course!).  The next day, Andrea and Allen got to meet all of my aunts, uncles, and cousins–including my UNCLE Allen 🙂 .
Late Monday, we were dropped off at the bus station in St. Louis for the five hour trip up to Chicago, to see the rest of the family and attend the Preaching Conference at Fairhaven.  Again, Allen was super on the bus trip.  The bus was well worth it.  It was very clean, spacious, convenient, and had free WiFi the whole trip.  It ended up being only $13.00 a piece.
From Tuesday to Saturday, we stayed in Chesterton, and were privileged to attend all of the Preaching Conference.  Andrea and I were able to go to the Alumni picnic, catch up with friends, and listen to some pointed and convicting messages from several different speakers.
And of course, this was the first time the Leslie side of the family was able to see Allen.  Lindsey was over-thrilled, and probably kissed the little guy about 100 times.  Aunt Sharon was able to fly in from Utah, and Uncle Jim and Aunt Bethany were already in the area, of course.  As an extra blessing, Andrea's great-grandparents (the Campbells) from Macon, Georgia were able to fly in for the conference.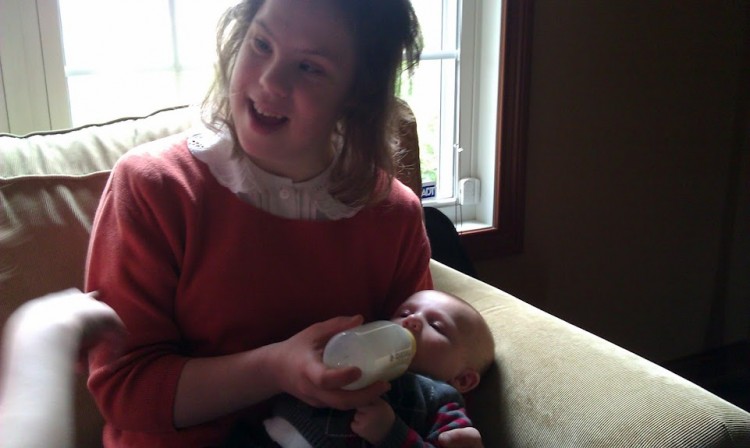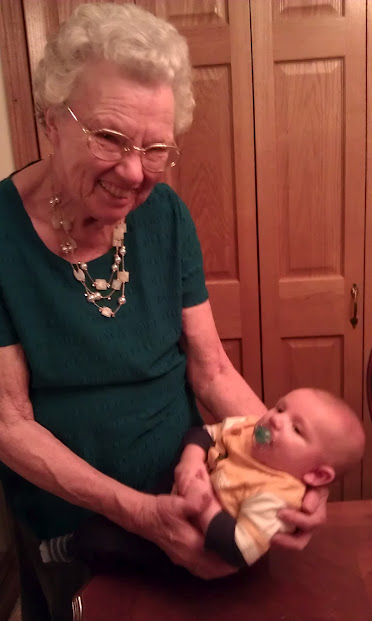 After the conference was over, we spent a day with the Leslies in Chicago while Grandma and Grandpa Campbell and Sharon were dropped off at the airport.  While we were in Chicago, of course we couldn't pass up Al's #1 Italian Beef and Garrett's Popcorn.  Too bad the baby couldn't be a part of it!
We arrived home at about 9:00pm last night, a little exhausted, but very thankful for the opportunity to travel, attend the Preaching Conference, and have a good amount of quality time with our families.  Now, back to the real world!